In January 2015, Aero-Tech Specialty Welding was contacted by Calgary Climbing Center regarding the supply of several structural steel components for the new Hanger Climbing Center. The initial phase was completed in February and picked up by the customer. After providing the preliminary structural steel requirements, the Climbing Center required some assistance in developing final 3D models.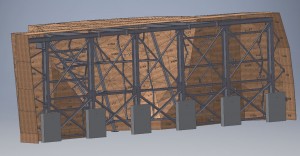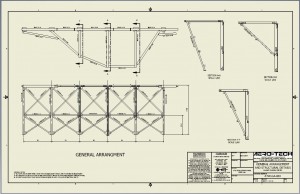 The initial layouts and preliminary shop drawings prepared for fabrication.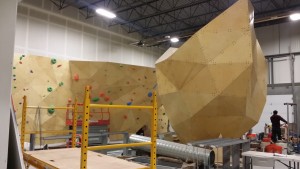 The completed section of the climbing wall.
Following the successful installation of the first phase, Aero-Tech was asked to aid in the fabrication and final designs for the balance of the Hanger Climbing Center. Working with the contracted civil engineers over several stages the designs and fabrication were completed and installed.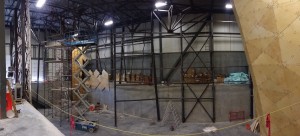 Aero-Tech is looking forward to further work with the Calgary Climbing Center in the future.