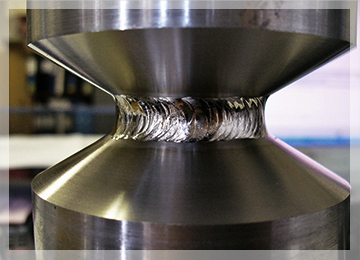 One of the top Calgary welding shops 1985, Aero-Tech Specialty Welding has been providing high quality service throughout Alberta, Western Canada and international markets. With a shop space of over 35,000 square feet  we are in the position to assist you with any of your welding needs.
Aero-tech is a proud partner in the Alberta Apprenticeship Program by providing training for apprentices in all of our areas of expertise.
With a long history of completing welding projects, Aero-Tech is one of the most specialized welding companies on the market. The quality services and the trained experts make possible the completion of any welding project. Our excellence in welding repairs has made Aero-Tech not only one of the top Calgary welding shops, but throughout Western Canada and the wider international market. Aero-Tech is highly compatible welding company and we offer:
Successful completion of any aluminum welding project
Stainless steel welding done by certified professionals
Carbon steel welding
Our services include professional and timely welding repairs, done by a highly trained and experienced team. Aero-Tech is capable of handling a range of welding repairs and project. As a leading welding company, Aero-Tech ensures the satisfaction of every customer upon the completion of any welding projects.