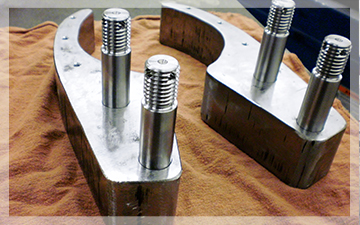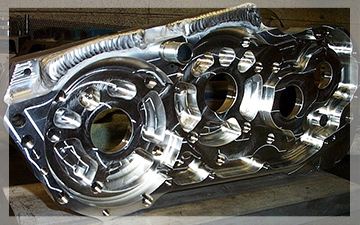 Operating under the motto "if it can be welded, we can repair it", Aero-Tech is a leading company in welding repairs.
We back up our motto with extensive experience and training in welding repairs. What sets Aero-Tech apart from other companies is the variety of materials we repair, among which are:
Aluminum & Cast Aluminum
Brass, Bronze, Cast Iron
Steel, Stainless Steel, Titanium
Magnesium, 17-4 PH
Inconel, Monel, Hastalloy
Our proficiency of welding repairs comes from extensive experience with different materials. The expertise of handling different materials qualifies us to work in a variety of industries and successfully complete projects to the satisfaction of the customers. Our expertise in welding repairs extends the life of the product and allows for further use of operational equipment.
Exotic material welding
By improving our welding practices on an increased number of materials, we are able to extend our welding practices to support various industries. Many customers' projects depend on precision and innovation. Coped with custom fabrication developments, our practices of welding exotic materials make us the suitable choice for many different projects. Operations such as welding aluminum and stainless steel only go so far. Aero-Tech is prepared for multiple welding repairs by improving our techniques beyond the welding of commonly used materials.
Advancements
Advancements in the field are only possible when companies move beyond standard practices. Aero-Tech is on the frontier of welding repairs with our cutting-edge technology and experience with various materials.